Beyond the Hook – Tools & Accessories for Crochet
The bare minimum that you are going to need to get started with crochet is a hook, some yarn and a pair of scissors. However, that doesn't mean that is all that you can buy for crochet. There are many crochet tools you can buy to make projects easier, or give them a bit of character.
Beginner Crochet Toolkit
Your ideal beginner toolkit should include the following crochet tools:
Basic Hook Set
You're going to want a few hooks in your toolkit, for different project. I recommend starting with a G, H and I hook, and expanding from there. For more information, check out my Guide to Crochet Hooks.
Yarn Needles
Having a Yarn Needle in your toolkit comes in handy for weaving in ends (though this can also be done with your hook). They're also really useful for joining pieces together, such as squares for a blanket, sleeves for a cardigan, or parts for your amigurumi projects!
Scissors
I know this is a given, you need scissors to cut your yarn or thread. Ideally, you're going to want something with a cap on it, so as you're carrying your project around, your scissors won't accidentally cut something important! Ouch!
Measuring Tape
A measuring tape is pretty important. It helps you measure gauge, and keep track of where you are at in patterns. Soft fabric measuring tapes are best.
Stitch Markers
Stitch markers come in handy for keeping track of rows and stitches in larger projects. There are a variety of styles to choose from. And a lot of us hookers use everyday objects, such as safety pins, bobby pins, or a contrasting color yarn.
Basic Stitch Guide
A guide to the basic crochet stitches is always a good thing to have in your toolkit. Whether that is a print out from the internet, or a book with a guide and patterns, having something to look at when you get stuck comes in handy.
Storage
You are going to need something to keep your crochet tools in. As well as something to keep your yarn stash in. Maybe that's a small fabric shopping bag, or a plastic tote, or maybe a basket, or one of the yarn arts storage containers you find at your local craft store. Whatever you choose is fine, as long as it works for you!
More Advanced Additions
As you gain experience, you may want to add the following crochet tools to your toolkit
Yarn Bowl
A yarn bowl comes in handy for keeping your yarn from rolling around when you are working on projects. Many people make their own from coffee ground containers or old food storage containers.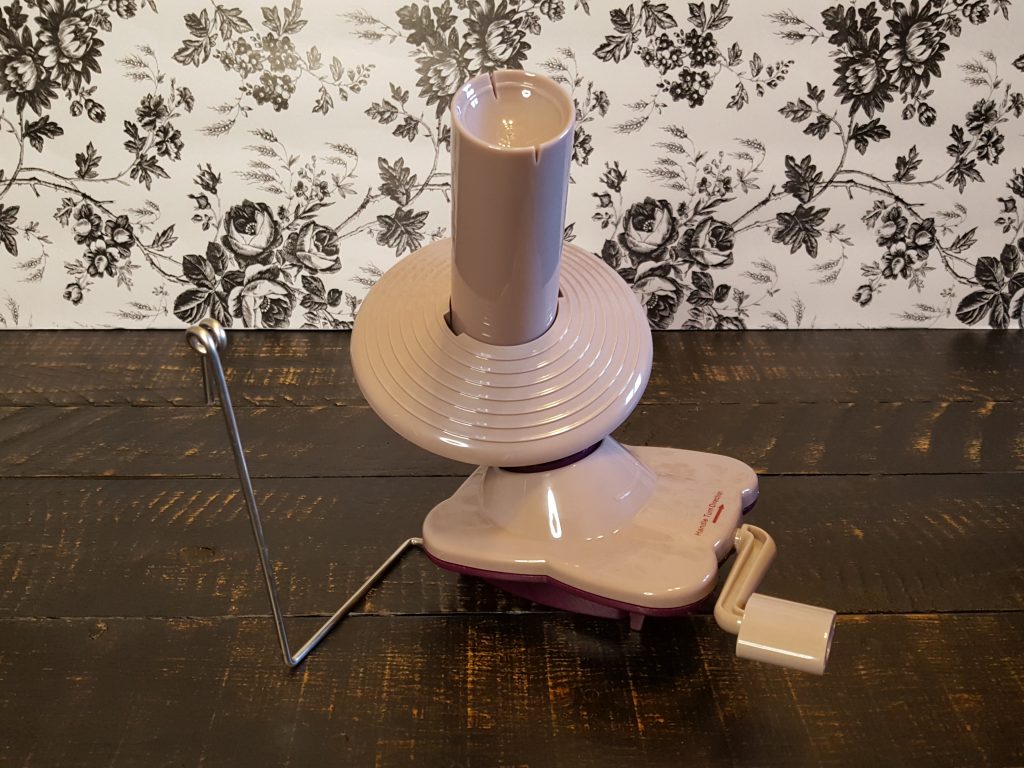 Yarn Winder
A yarn winder is used for turning skeins of yarn into balls. This is useful when you're pulling from the inside of a skein, and it starts to fold in on itself. It also comes in handy with hand dyed yarns and other yarns that are wrapped into hanks or hank skeins. Winding these skeins into balls help reduce the odds of knotting in your yarn.
Pom Pom Makers
Who doesn't love hats with pom poms on them? Better yet, who doesn't love pom poms that match their hat??? You can make your own pom poms with pom pom looms! They're easy to make, and add character to your projects. A must have for the intermediate hooker!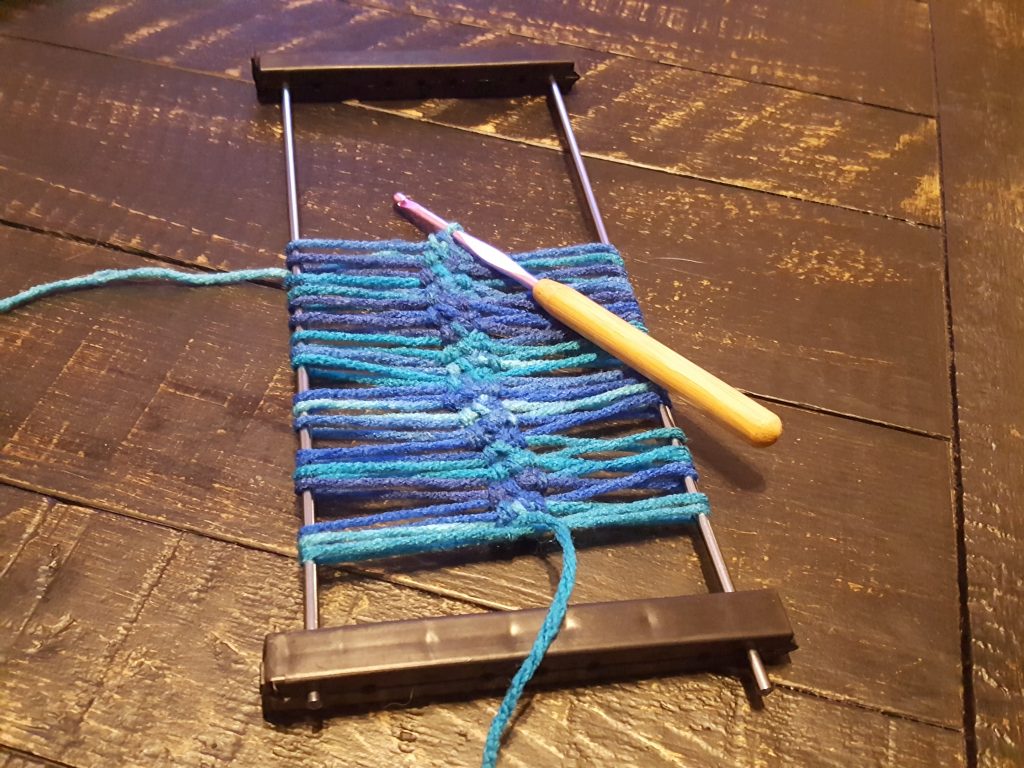 Hair Pin Lace Loom
I LOVE hairpin lace. It adds a decorative element to whatever you are making, and it really isn't that difficult, just time consuming. You can buy one (they're pretty inexpensive), or if you're really handy, you can make your own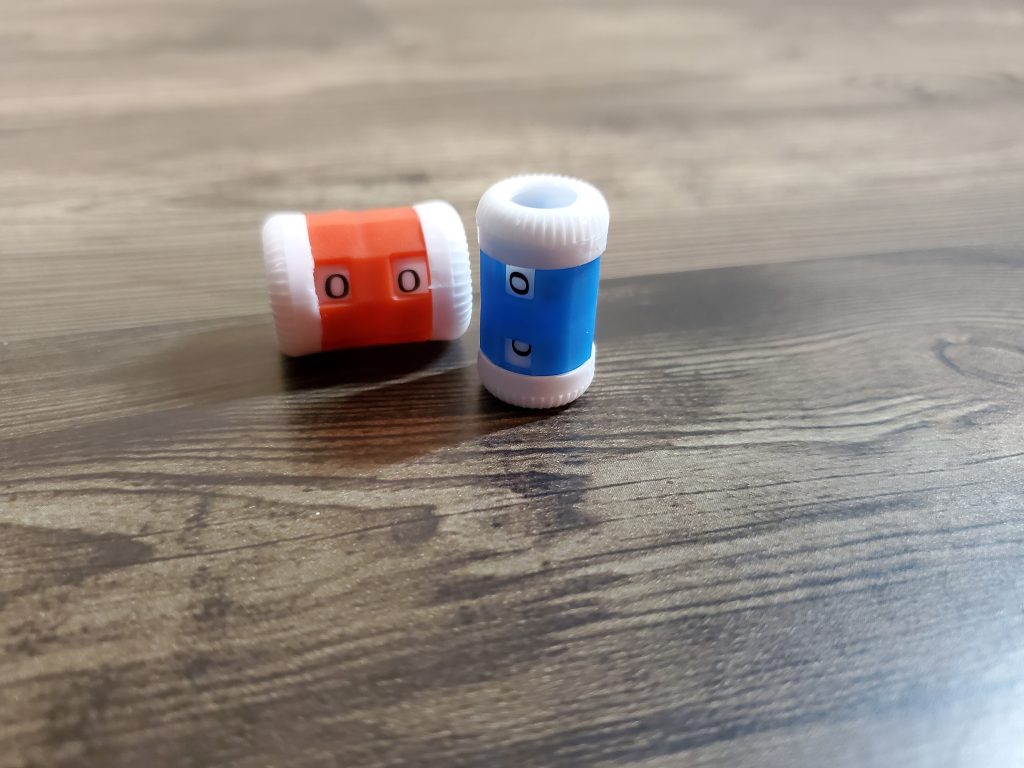 Stitch Counter
Stitch counters come in handy for larger projects, or projects you are working on when you're busy. They help you keep track of stitches or rows.
Crochet Bags
Crochet bags aren't really a necessity, they're more of a luxury item. But boy do they come in handy, with separate pouches for your hooks, books and projects, they really help you keep organized, especially if you take your project with you!
More Than Crochet Tools – Crochet Accessories!
So we've gone over the different tools for creating and storing your projects, but what about the things you can use to create and add character to your projects?
Faux Fur Pom Poms
Because sometimes you just need to glam out your hat with a faux fur pom pom.
Polyfill
Polyfil is used for stuffing your amigurumi projects. Some hookers prefer to put their polyfil inside a nylon stocking before placing it inside their projects, and others just use the polyfil. Another option for stuffing amigurumi is to use pieces of your yarn itself!
Plastic Canvas
Plastic Canvas is used for stiffening projects, by sewing it between two pieces of crochet, or crochet and a corresponding fabric. Baskets and purses are two types of projects that benefit from being stiffened with plastic canvas.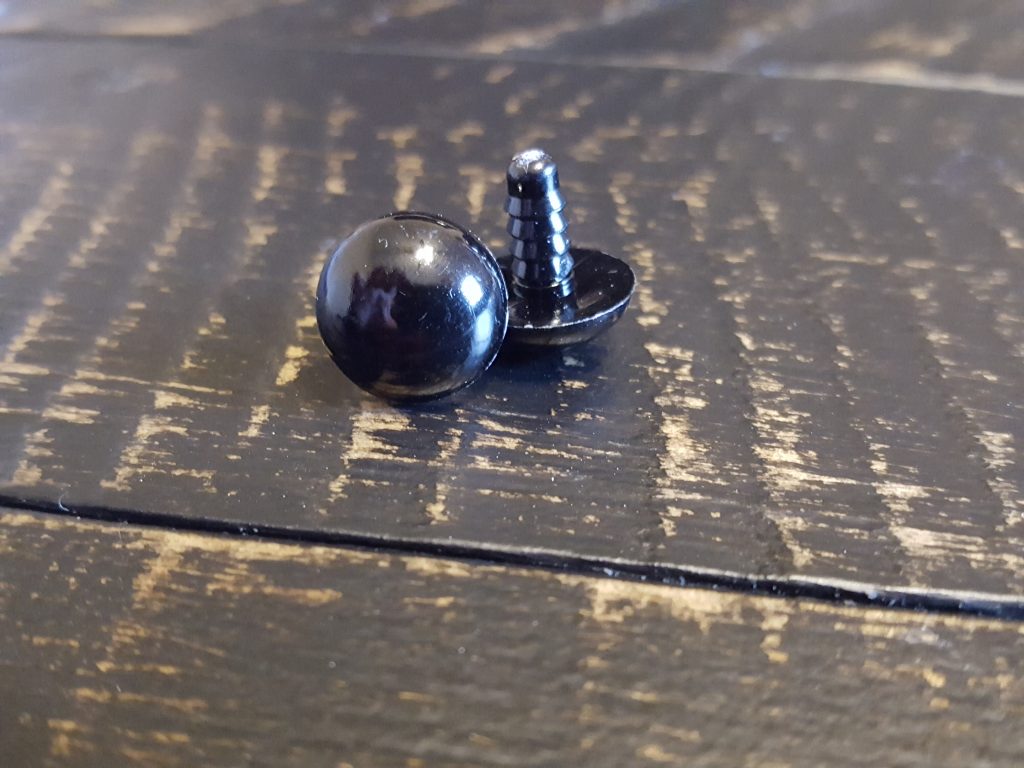 Safety Eyes
Safety Eyes are used for projects that need eyes, usually Amigurumi, but occasionally they can be used for other projects. They are designed to be "safe" for children, and not come off the project. Please remember though, that no small parts are ever 100% safe for small children.
Wire
Wire is used for putting into amigurumi projects to make them stiff and/or pose able.
Felt
Felt is used to create embellishments to sew onto projects. Felt makes a great addition to your project, as it's soft and pliable, like most crochet creations.
Patches
Patches can be sewn on as embellishments. They're perfect for putting on hats, sweaters or purses!