Crochet Creations – The Possibilities are Endless
Crochet.  You hear it and you think about Grandma's doilies, or the afghan on the back of the couch.  You're not wrong. Those are things you can crochet, and it is pretty common to do so. If that is the only thing you think about when you hear the term "crochet," then you are so very wrong.  There are so many more things you can do with crochet than make blankets and doilies. So what type of crochet creations are there?
The Basics – Blankets and Doilies and More (oh my)
I would be remiss if I didn't discuss the "normal" things you can make with crochet. Most of the standard items that everyone thinks of when they hear crochet are USEFUL. Like the blanket, or afghan, on the back of the couch. My kids fight over who gets to use the ones I have made, because they're just so dang warm. We have scarves and hats for the winter time. I love my crochet headbands in the winter for keeping my ears warm! Sweaters for the fall. Washcloths and towels. All of these are things that are typical, things pretty much everyone knows about, and if you're new to crochet, these are all things you are going to end up creating, because they are all very useful
Beyond Your Grandmother's Crochet Creations
Here is where we step beyond the useful, and beyond the stereotype. There are quite a few things that crochet can do that you may not have even thought of. One of my favorite things to crochet is something called Amigurumi. Amigurumi is a Japanese art, using crochet or knit to create toys or stuffed animals. Bears, and other stuffed animals look fantastic when crocheted!
Fashion accessories are beautiful when made with crochet. A cute little black bag, or hair bow makes a cute accessory to finish off that dress! Maybe a pretty flower to go in your hair, or in the basket you crocheted? Or maybe some decor for your home!
The possibilities are really endless!
A Little More Advanced
There are also some more advanced techniques that you can use to create amazing projects.
Tunisian Crochet uses a longer needle, and looks similar to knit.  You also work the entire project along the hook, as you would when knitting.  This type of crochet is usually a tighter and thicker fabric than traditional crochet creations.
Filet Crochet uses double crochet and chains to create an image on the crochet fabric through open and closed spaces.  This is great for table cloths and runners, as well as framed pieces for artwork.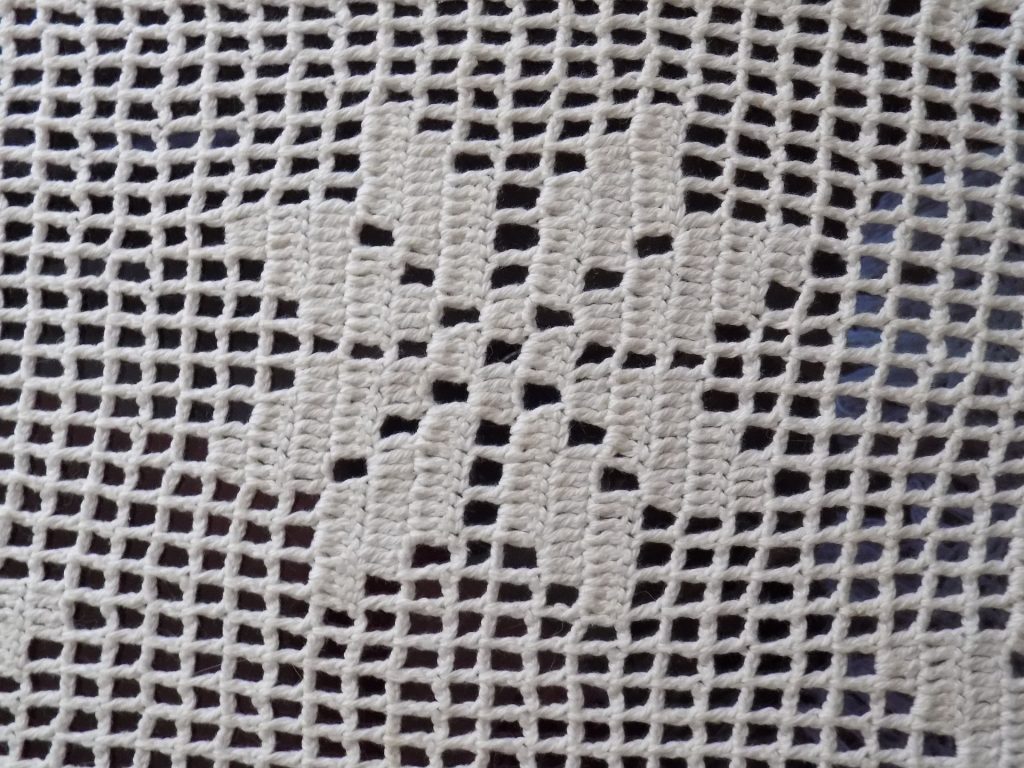 Graphgans are a type of afghan, or blanket, in which you crochet a picture into your fabric.  Mostly done with single crochet, these crochet projects can be quite detailed, and take many hours to complete.  The work is worth it, though, they can be quite stunning!
Irish Crochet is a very detailed type of crochet in which crocheted motifs are connected with crochet mesh.
Whatever your project, remember, the most important part of making anything is the love you put into it.
Happy Hooking!