Ways to Make a Crochet Blanket
Crochet blankets. There's nothing better than cuddling up in the cooler months under a handmade crochet blanket. They're warm, they're comfy, and they are ALWAYS made with love. The time and effort spent making a blanket makes them extra special. If you're looking to make a crochet blanket, but aren't sure where to begin, you're in the right place. There are a few different ways to make a crochet blanket, you can make them in one piece, or in sections sewn together. You can make them big, or small, or round, or star shaped. There is no right or wrong way to make a blanket. That's what makes them all so fun, and so unique!
Ways to Make a Crochet Blanket – One Piece Blankets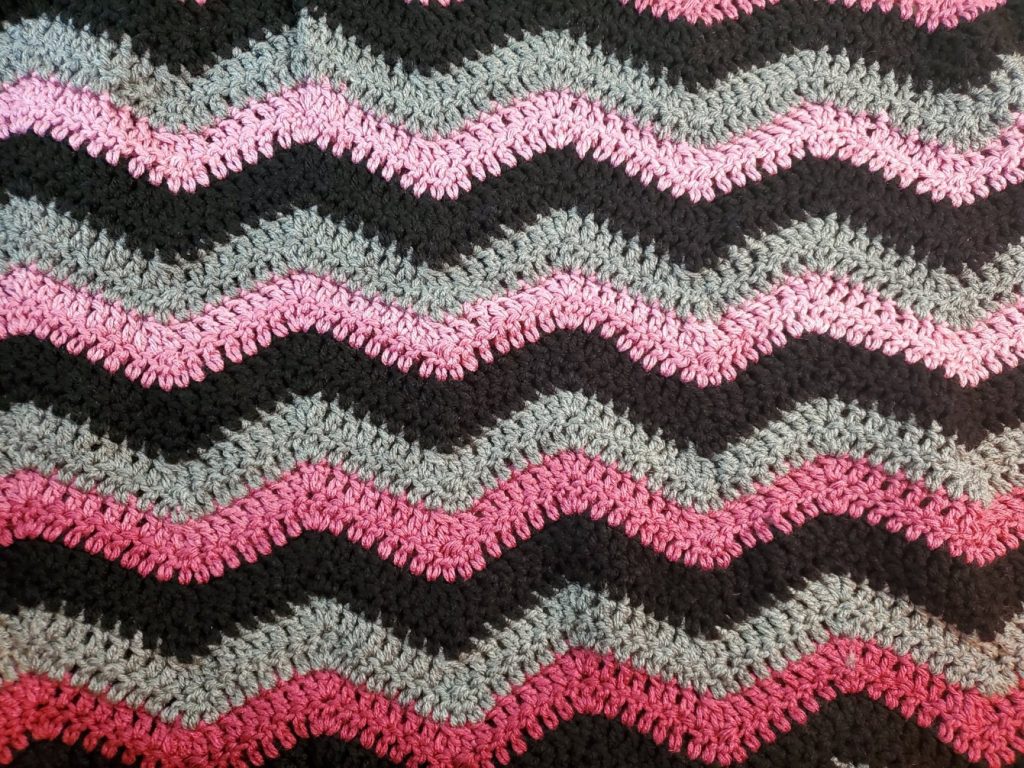 A one piece blanket is probably what most people think of when they begin looking into making a crochet blanket. Believe it or not, there are several ways to make these types of crochet blankets.
Worked in Rows
One way to make a one piece crochet blanket is to work the pattern in rows. This type of blanket can be made by working one row at a time, starting with a chain or foundation row, the width of your blanket, and completing it when you reach your desired length. These blankets are not necessarily boring striped blankets. They can be made in a ripple pattern, or with special stitches to give them character and/or textures.
Worked From Center
Another way to make a one piece blanket is to work the pattern from the center. The most common way to make a blanket from the center is to work a "granny square." These squares start with a small circle in the center, and create corners as they are worked out. Don't let the name fool you. These blankets are very beautiful and can be made with many textures and special stitches.
Blankets worked from the center do not have to be made into squares. There are many shapes you can make by working from the center. Rectangles, stars, hexagons, octagons, or any other 'gons' you can think of, can be made by working from the center. You can even make circular blankets, if it is what you're wanting. Add some Front Post stitches and clusters to your blanket for added character and textures!
Specialty One Piece Blankets
There are four more types of one piece blankets that need to be included in this post. You have your Graphghan blankets, your Corner to Corner, or C2C blankets, Filet Crochet Blankets, and Bobble Stitch Blankets.
Graphghan
A graphghan is a special blanket with a detailed image shown. Using a chart, similar to a cross stitch chart, many colors, and bobbins, a graphghan blanket can make any picture come to life. Imagine giving your parents a blanket with their wedding picture on it for their anniversary! The best way to get a detailed image into a blanket is by using single crochet. They take a while to work up, and a LOT of patience and attention to detail, but the results can be very stunning.
Corner to Corner (C2C)
A corner to corner blanket is a blanket which is worked from one corner to the next corner, in diagonal rows, with a simple increase until you get to the center and decrease until you get to the end. These blankets work up fairly quickly, but they are what most hookers call a yarn eater. Put simply, they use a lot of yarn. But there is a lot you can do with a C2C. You can create a neat diagonal striped effect by changing the color every few rows. You can even do a basic graphghan, without too much detail, in C2C. The blocks of the C2C blanket are much larger, so you won't be able to achieve the picture quality detail of the single crochet graphghan, but if you're looking to create a basic shape, animal, or symbol within your blanket, C2C is a pretty easy way to accomplish your goal.
Filet Crochet Blankets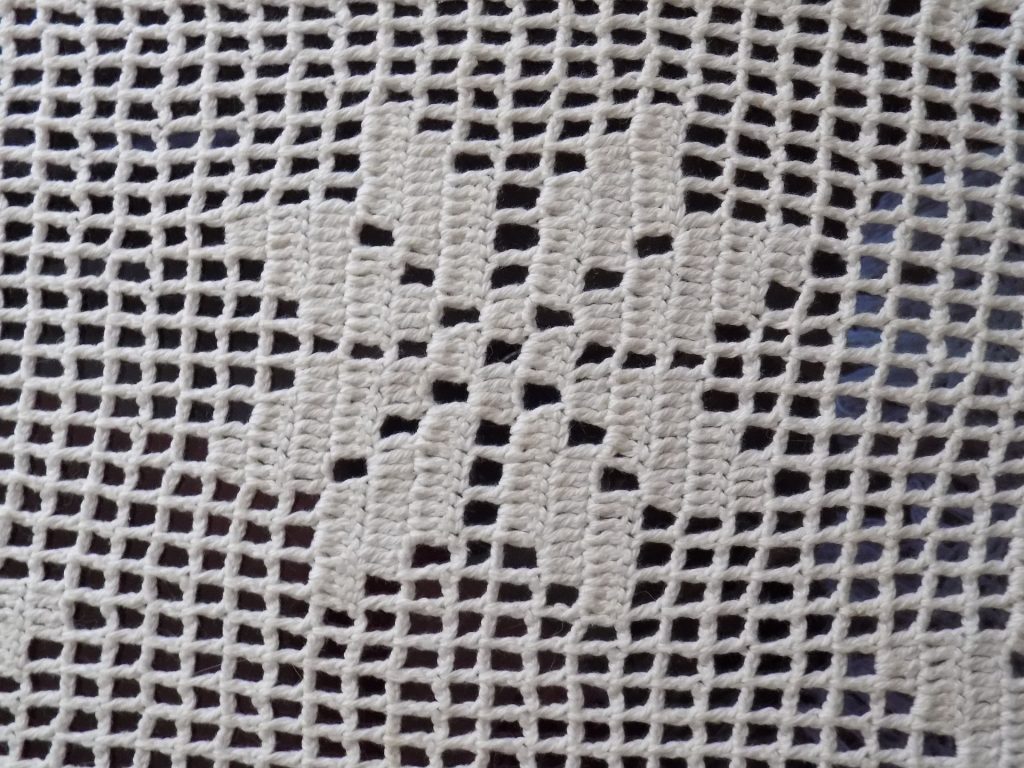 Filet Crochet Blankets are another way to get an image into a blanket. Rather than working with different color yarns, these blankets are typically made with spaces to show a shape, animal, words or other design elements. Similar to the Graphghan, these blankets usually follow a chart which is worked in rows, with dark and light boxes to indicate when a space is to be created.
Bobble Stitch Blankets
Bobble Stitch Blankets are also blankets which are worked in one piece, and similar to the graphghan and the filet crochet blankets, these blankets use a special stitch called a bobble stitch (or popcorn stitch) to create a raised effect to show a shape, image or other design element. These blankets are also worked in rows, with either a chart or a written pattern used to create the image.
Ways to Make a Crochet Blanket – Assembled Blankets
Blankets don't have to be made in one piece. For some people, making a blanket in one piece can get boring and tedious, and they prefer to make them in sections that they put together at a later time.
Squares
Squares are a pretty common way to create an assembled blanket. These squares, or "granny squares" can be anything from simple colors, with or without spaces, to intricate mosaic or flower designs. Put together in the right way, these blankets can be stunning.
Panels
Panel blankets can be done in a variety of ways. Sometimes done as long strips the length of the blanket, with differing colors and stitches, or done with different size and color panels assembled like bricks to create a square or rectangle. You can even create panels with words or shapes, using bobble stitches or filet crochet, to create a blanket with a loving and meaningful message.
Shapes
Creating a blanket out of shapes, such as octagons, stars, circles, or even flowers, can create a stunning blanket with a unique character. These shapes can be tiny or large, or you can use multiple different sizes and shapes together to create a masterpiece you're sure to be proud of!
Specialty
A Hairpin Lace Blanket is worked in strips of the lace, created on the Hairpin Lace Loom. These strips are most commonly put together in a manner which mimics the look of a braid. These gorgeous blankets look as if they are made of yarn braided together. You can make a blanket from these strips alone, or have panels of fabric between the panels. Hairpin Lace can also be put together in other ways to create more lacy and delicate looking fabrics.
Sizes of Blankets
There is one more thing you are going to need to take into consideration when making a blanket. How big do you want your blanket? While you are free to make your blanket any size you want, I've put together some basic guidelines to help you decide what size you want to make your blanket. Remember, you are not confined by these numbers, they are simply a guide.
| | |
| --- | --- |
| Blanket Type | Size (in inches) |
| Lovey | 10"x10" |
| Security | 14"x17" |
| Bassinet | 13"x28" |
| Stroller | 30"x35" |
| Playpen/Receiving/Newborn | 40"x40" |
| Baby/Toddler | 45"x50" |
| Crib | 40"x55" |
| Lap | 40"x50" |
| Throw | 50"x65" |
| Twin | 65"x85" |
| Full | 80"x90" |
| Queen | 85"x95" |
| King | 95"x100" |
| California King | 98"x97" |
For more ideas, tips and tricks, follow me on Facebook, or join my Facebook Group!